Milkshake Aesthetic:
Milkshakes come in a variety of flavours, and both children and adults enjoy them. Making milkshakes is simple and quick. They produce a wholesome drink that can be had  in the morning, brunch, an evening refreshment, or an after-school treat. Many ingredients, such as either frozen or fresh fruit, nuts, raisins, berries, frozen yogurt, and milk, can be used to make shakes.  You can add different flavourings, spices, cookies, and herbs to milkshakes to make them your own.  Experimenting with several add-ons to find the best one for you as well as your family may be fascinating. If we bear a few things in mind when makinges, they may be both filling and healthful.
Healthy tips Compatibility
Consider whether the dairy and the fruit you plan to use in your shake will go well together. While the majority of us choose milk to prepare milkshakes, Ayurveda, an ancient form of Indian medicine, holds a different viewpoint. Almost all fruits are incompatible with dairy or any other milk products, per the Ayurveda. Only one fruit that goes well with milk is the mango.
Freshness
Choose fresh fruits that are at the height of ripeness and sweetness for making fruit-based shakes. Of course, milkshakes can also be made with frozen fruit. Use seasonal fruits whenever possible. Buy organically grown fruits if at all possible. Do not use processed fruit pulps because they may include a lot of additives or preservatives.
Sweeteners
If the fruits are sweet, you can omit the sweetener from the milkshake recipe. However, if you'd like, you can still add little sweetener. Honey, coconut sugar, maple syrup, raw cane sugar, and jaggery are better options than ordinary white sugar. Most of the time, using coconut sugar, jaggery powder, or unrefined organic cane sugar is a healthier alternative when making milkshakes and desserts. Coconut sugar has a flavour similar to that of palm jaggery.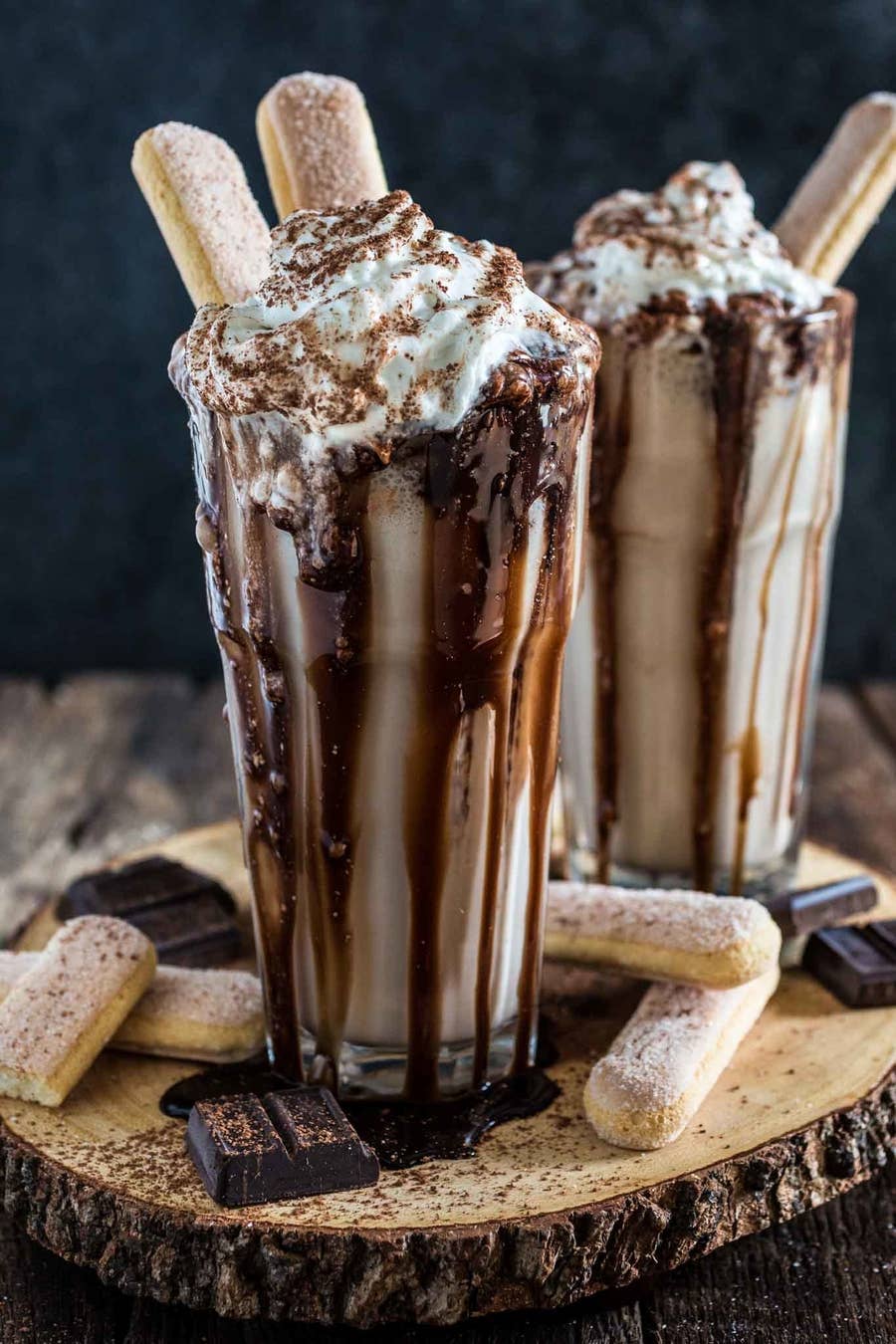 Recipes Ice cream milkshake
This simple milkshake recipe is entirely adaptable and provides the ideal milk to ice cream ratio. Even better, before blending your ice cream and milk, add 2 teaspoons of malt powder to make a malt-flavored milkshake!
Oreo milkshake
Two of the world's most well-liked kid-friendly sweets are combined in one milkshake. Who could refuse a milkshake with Oreo cookies in it? Not only is this milkshake rich and delicious, but it also looks gorgeous. It is much more appealing because of those black particles suspended in the thick white cream.
Strawberry Milkshake
Three milkshake flavours were available when most of us were young: chocolate, strawberry, and vanilla. Though I adore them all, strawberry jam is my favourite. Not only is it enjoyable, but it also evokes nostalgia. It's perfect nirvana when you combine milk, ice cream, and fresh strawberries.
Pumpkin spice latte milk shake
With this ridiculously delicious pumpkin spice latte milkshake, autumn afternoons can feel a little more special. The classic flavour combo of sweet pumpkin and autumnal spices never fails. If you enjoy pumpkin pie, you'll love this hybrid delight.
Also read: Lunch Box Aesthetic | Astha Agarwal | Raiane Lima